We offer customized Lego® models for your special occasion.
For your trade fair, anniversary, or exhibition – a tailor-made model from our factory guarantees a unique and lasting experience full of joy and inspiration for your customers and visitors.
Cologne Soccer Stadium at the AngaCom 2018 in Cologne
Our vision and our promise
A good model emanates a particular form of beauty - a blend of professional building skills and the innocent look of a medium which is not least chosen because of the childlike joy which emanates from it. Its colors have to be chosen with taste. If it is not a replica but a more freely designed scene, it must strike a good balance between being a harmonious composition yet expressing a captivating dynamic. It has to be crafted and finished well. As a model of a real-life original, it is beautiful if it reflects the style and character of the original yet remains recognizable as Lego, at least on the second look. When everything comes full circle, affection is the source and capstone of it all - a good model reflects the care and diligence with which the creator studied the original. And this takes time and expertise. Which in turn also is formed by an unwavering commitment of time. And time is the currency of affection. We believe that this is what brings the joy of recognizing to the beholder when it comes into focus. Allow no less to be your goal - this is our mission.
No doubt: If the model does not make for a fun experience, it makes little sense! No matter if you look at your private life or your professional responsibilities: there is always plenty to do, and albeit much of it is expedient, good and necessary, not all of it is pure joy. For you and your presentee or audience, a model on a special occasion is meant to be a source of joy. And there are so many kinds: the joy of rediscovering a particular stylistic feature of the original. The joy of seeing perfect craftsmanship blended with a hint of naiveté. The ironic ease of a visual quote. The playfulness of a thousand scenes from real life which can be recreated with minifigures. Or simply the joy of recognizing something from your current life in the medium of a time which is in the past but which has not quite passed after all.
A good model always also points beyond itself.
"Isn't that?" – "This is possible?" – "We could...!" – "Where did that idea come from?" – "Why this model (and not something different)?"
A model is "complete", "whole" if through it not only its mothers and fathers – and that includes you – reassure the beholder that he and she was the subject of much effort and consideration, but if it actuates our curiosity, if one begins to ask questions, if new spaces open up to the mind. This may be the most challenging task. For it means that there must be something nontrivial about the model. Something that is above what meets the eye. Something that complements the more naive joy, just as a good recipe will include a sweet note in a savory dish, or a few grains of salt in the sweet pastry. This something, we suggest, is the call to something new: "It can be done!" All that goes into a model – attention, skill, creativity – is at last to echo the call: "On to something new!".
Let us do something new together!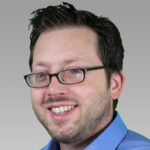 Ingo Höltzig
The Artisan Manager
Architecture, Pop Art, Dioramas, Project Management
▸More about Ingo
Pieter de Vos
The Magician Technician
Machines, Lego Technic®, Lighting, Effects
▸Mehr über Pieter erfahren
Jakob Hetkämper
The Can-Do Communicator
Dioramas, Buildings, Communication
▸Mehr über Jakob erfahren
---
**I respect the LEGO group's wish to protect and to represent the company's brand and its products correctly. In its fair play rules, the LEGO group asks to add the (R) symbol when mentioning the name of the company or its famous products to make clear that LEGO and the products of the company are registered trademarks. 8millimeter.de is not commercially or otherwise affiliated with the LEGO group, and our products and services are not licensed, endorsed, supported, or authorized by the LEGO group.
I am aware that this does not add to the readability of the texts on this website and ask your understanding for this necessity.